Oh no…
As you might already know, I am a planner par excellence. When I started my roadtrip through Europe early March 2018, I even posted a checklist for everyone planning to go on a longer journey with a motorhome. However, I forgot to bring one of the most important items – a corkscrew. Oh no!
So, you start to become creative when you are sitting comfortably in your camping chair in Greece overlooking the Adriatic Sea at sunset. With a cold rose wine bottle in your fridge. Without a bottle opener…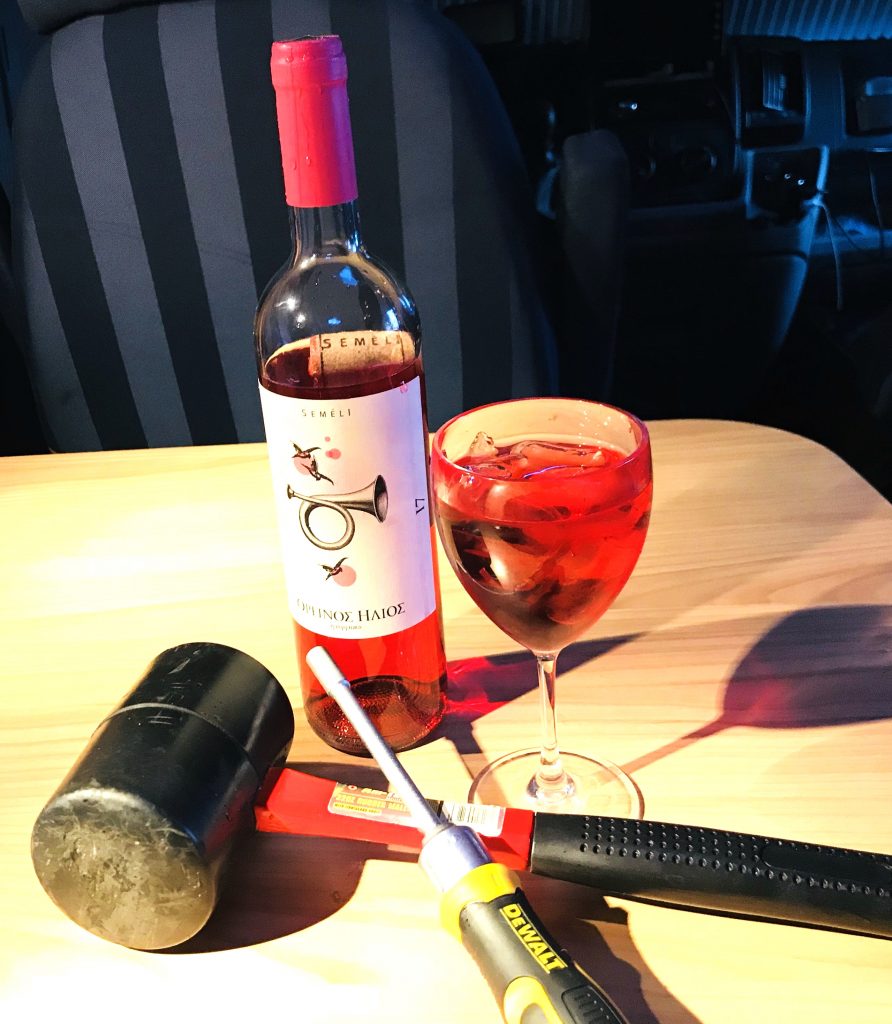 A screw driver and a rubber hammer brought me the immediate result – the cork splashed into the bottle just hitting twice. Excellent! Cheers.
When my husband came to visit me in Athens, we became even more creative as you can see in this video. You can open a bottle with a bike pump – really. Check it out and have fun watching:
The next morning, we went to a supply store to get a corkscrew. We figured it was fun to come up with new ways how to open a wine bottle, but at the end we want it to be easy.
What are your tricks to open a bottle? Tell us in the comment field – we are excited to hear them!