German Planning and Greek Coolness
Even though I am not on the road yet, I just wanted to leave a short review on Greece as there will be more to come over the next couple of months. What I noticed is that – even right in the middle of planning my Route 2018 – Greek people seem to be extraordinarily friendly and helpful that it is worth a separate post:
I am in the middle of planning my trip to Greece, here are my destinations so far: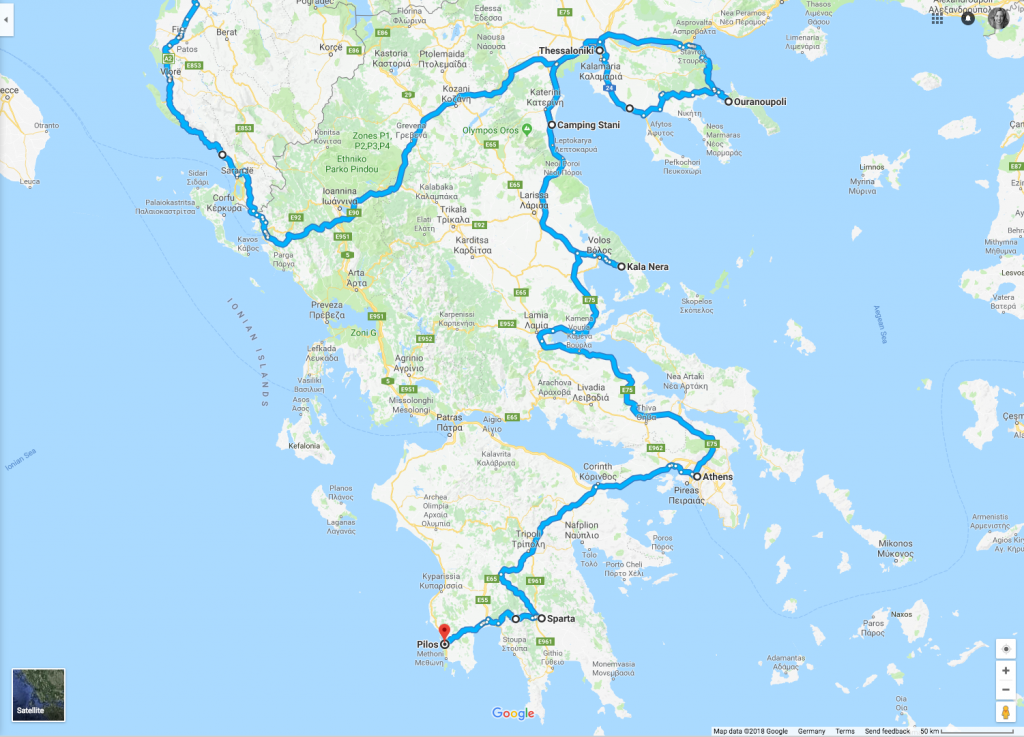 As I will be leaving off-season in March 2018, and this is my first destination for the Spring, I invested some time researching for possible places to stay upfront.
Yes, I am very German and I love to plan in a structured and organized way. I quickly realized though that almost all of the campgrounds in Greece open in April if you are lucky and in May for the majority.
I have to admit this fact freaked me out a little, so I started to contact different campsites on my route via email and facebook. What a surprise that I received replies from everyone within 24 hours, even though they are in winter break right now. Super friendly tone in all of the responses, some were even trying to reply in German. I found some very helpful campsite owners who apologized for having closed by the time I will arrive and who offered right away to open their place just for me. What?! I would never have expected such a welcoming service!
So I agreed with most of them a time and date for me to arrive even though their places are officially closed. Let's see how that will work out. Anyway, huge kudos in advance for being so very helpful. Greeks seem to be cool!
Stay tuned for my travel blogs on Greece coming up soon.