OTTO for rent!
Short trip over the weekend or a long summer vacation at the beach? My motorhome OTTO is simply perfect for your next Camping adventure and now available for rent from March through November.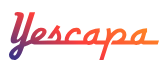 Location
Pick up and drop off is in Wedel, close to Hamburg. If you are travelling from further away, I can potentially pick you up from the airport.
Prices
You can rent OTTO for EUR 99 per night from March to May and September to October. High season is June to August for EUR 119 per night.
Extras such as unlimited kilometers, cleaning service, bikes and more equipments are available upon request.
Booking Platforms
You can find all details, pictures, availabilities and prices right here on following platforms. Make sure to book directly right here: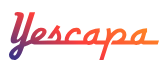 Please book directly through above providers in order to have insurance coverage or contact me directly if you have any further questions.